Today Google has announced a new feed experience in the Google App. It makes easy to search, explore and connecting with what matters to you.
It Changes with You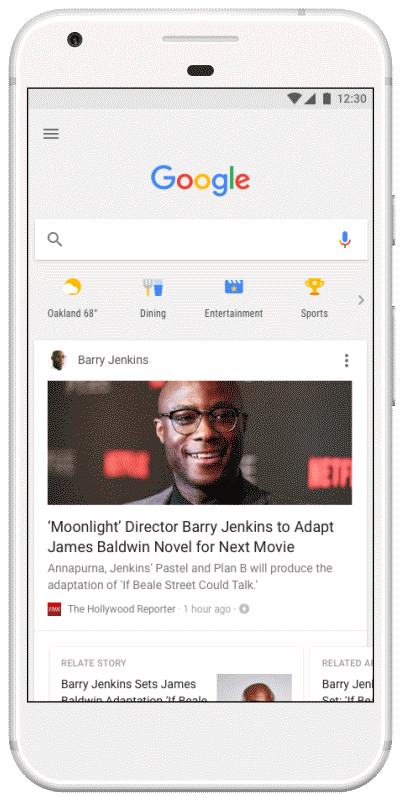 Image Source: https://www.blog.google/
New Google feeds are not only based on how you are using Google to meet your needs, but it also includes latest happenings around you and the world itself. It keeps improving as you're using Google more and more.
The world is ever changing and so your interests are. Google knows about it and thus has developed a next level of smart feeds that keep evolving along with your changing interests.
For example – If you are a dietitian but also interested in photography then your feed will show you some relevant topics as well. However, you can easily follow and unfollow topics as per your interest.
Follow Only What You Care About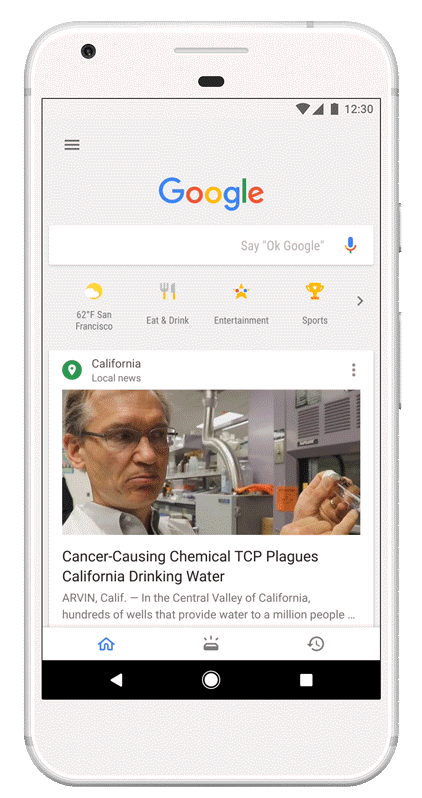 Image Source: https://www.blog.google/
With Google's new smart feed feature you can now follow your favorite topics right from the Google search results. You will see a Follow Button next to certain types of search queries like movies, sports teams, your favorite bands or music artists, famous people, and more.
Once you tap follow button, you will start getting latest updates relevant to that topic.
Broader Context for Better Understanding of your Favorite Topics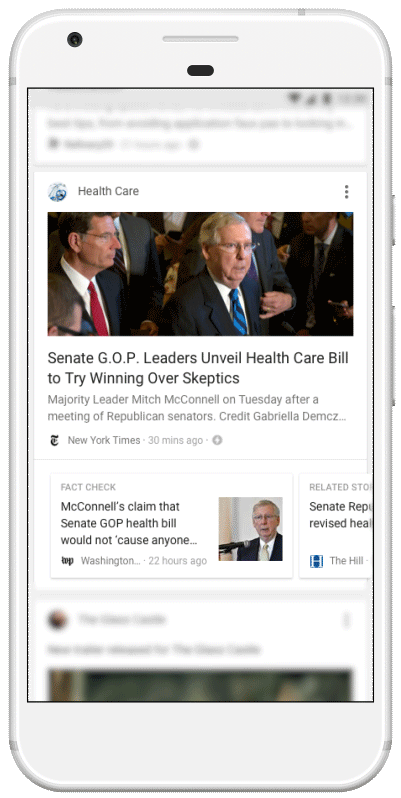 Image Source: https://www.blog.google/
This amazing feature not only help you to find information on your favorite topics from different sources, but it also shows you some other relevant information as well that strengthen your understanding about that topic.
Google is also trying to make it even easier to dig any particular topic deeper. At the top of every card, you'll find a header that shows your interests front and center, allowing you search that particular topic on Google with one tap.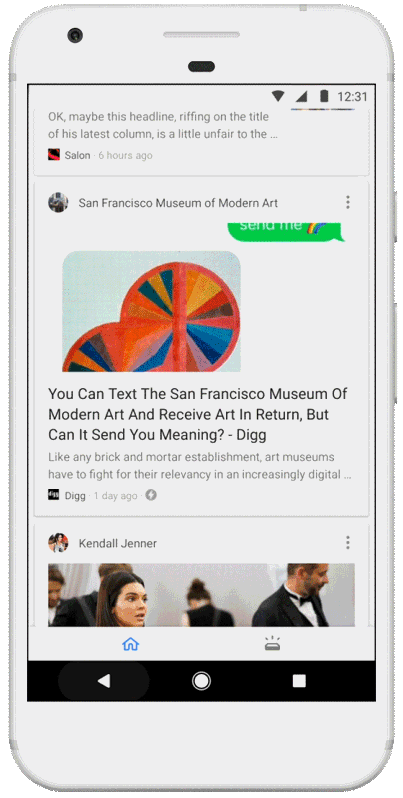 Image Source: https://www.blog.google/
Get More Information Than Before
With this Google update to feed, they are trying to reduce your effort for searching more information on your favorite topics.
New Google Feed update will completely change the way your are dealing with the stuff you care about.
Now you can Download Google App with new feed experience including the Pixel Launcher and iOS, launching today in the U.S. and rolling out internationally in the next couple of weeks.